Explore Our Products and Services
Choose your suitable intereste rate for each kind of your business
It is offered to any people who are need a loan to assist agricultural businesses in opening and expanding their operations

Loan amount

100$ - 10,000$

Learn more

It is offered to any people who are need a loan to use for a variety of purposes. For instance, you may use a personal loan to consolidate debt

Loan amount

100$ - 10,000$

Learn more

It is offered to any people who are need a loan specifically intended for expanding business and starting new business purposes with suitable

Loan amount

100$ - 10,000$

Learn more
How Seilanithi Work for Your Business
Seilanithih can help you in three easy steps

ANALYSIS YOUR BUSINESS
Our Credit officer will orient you regarding our loan and saving product and fill up loan application, submit documents.

VERIFY YOUR DOCUMENTS
Our Credit officer will check all the documents, conduct home visit and loan appraisal for approval.

LOAN DISBURSEMENT
Our Credit officer and accountant/cashier verify all the document (photos, signature, thumb print) to make cash/loan disbursement.
How to cantact Seilanithih Limited?
Can I clear my loan payment before deadline?
How can I be shareholder in Seilanithih Limited?
Who can use products and services of Seilanithih?
See all FAQs
Happy Clients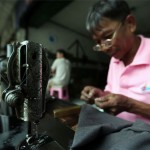 All Clients Success Business